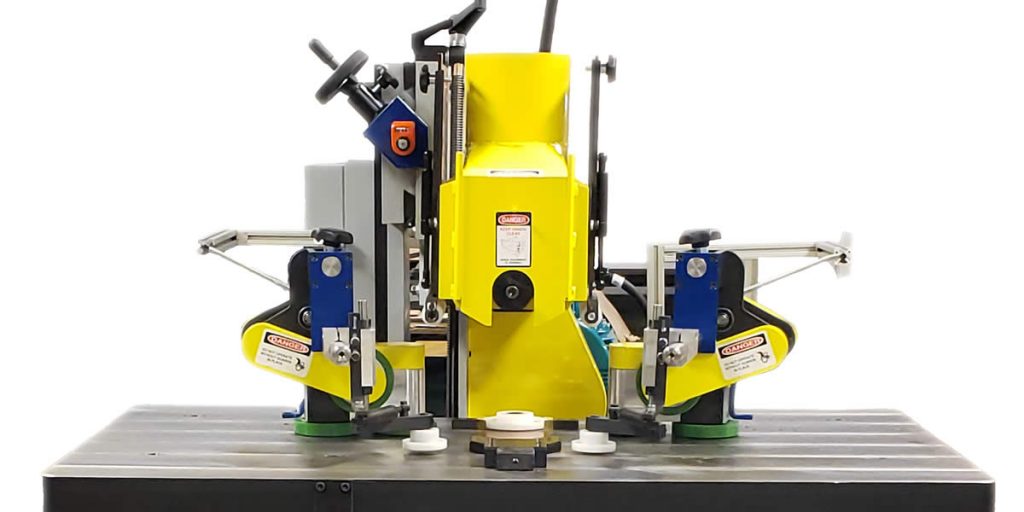 FAS-HD: 8″ Universal Arch Moulder
The FAS-HD 8 " Universal Arch Moulder is equipped with two axis spindle adjustment, and spindle tilt in order to easily and accurately match the cutter to the moulding profile. The spindle adjustment and floating feed simplify the cutting of circular/elliptical profiles, straight casing, and crowns.
Very affordable
Very versatile
Very durable
Floating feed system
52° spindle tilt
Uses head straight from moulder
Additional floating top feed system
Cast iron table
Machine Details
8″ max. cutting width
10 HP motor
Variable feed speed
Weight: 1780 lb.