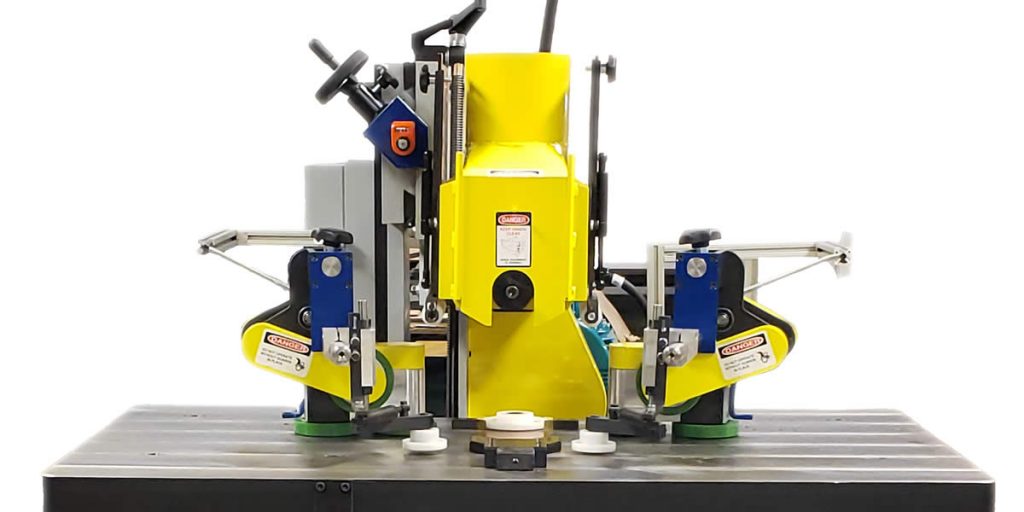 Arch Moulders
Our company has been building fine Arch Shapers for over 15 years. US Concepts prides itself on the quality, accuracy, reliability, and versatility of our machines. Our Arch Shapers have earned an excellent reputation, resulting in a high level of customer satisfaction.
General Information
These heavy duty, affordable machines consistently cut curved profiles by using a unique floating feed system that registers on the outside edge of the curved blank.
All FAS Arch Moulders are equipped with two axis spindle adjustment, and spindle tilt in order to easily and accurately match the cutter to the moulding profile. The spindle adjustment and floating feed make cutting circular, elliptical, and straight casing and crowns a breeze.
We are confident that you will find FAS Universal Arch Moulders superior to other arch shapers on the market. The most important design differences that set our machine apart from the competition are:
Floating feed system with five or seven feed rolls that always feeds your moulding in the direction of changing curve ensuring clean cut through any transition,
Heavy Duty design with dove-tail cast iron slides
Hold down rollers with independent tilt adjustment that allows pressure to be applied where its really needed
Reliable – our machines are designed and built with quality and logevity in mind. Many of our machines that were built over 15 years ago are still in use today.